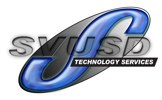 This Southern California School District transformed the way they created and used documentation by adopting ScreenSteps. They then let their work benefit neighboring districts.
Located in South Orange County, California, Saddleback Valley Unified School District (SVUSD) is one of the state's largest school districts. Michael Morrison and his team have the responsibility to support roughly 34,000 students, 1,700 Teachers and 1,000 staff. His technology services team consists of 25 people servicing all the software and hardware the district uses, consisting of over 6,000 computers and 280 servers. No small task.
Supporting this type of user base is a job that is never finished. The applications that teachers and students use are constantly changing. Teacher and staff turnover means that new training is always needed so Michael and his staff stay very busy. On top of all of that, with the budget crisis in California and the troubled economy in general, 10% of Michael's staff were recently laid off.
Michael had to find a way to do more with fewer resources. Smaller budget. Fewer people. He needed to find a way to make the most out of the assets he had.
Life Before ScreenSteps
Michael and his team created a lot of documentation. But they were struggling to get the most use out of it. Everything was in Word or PDF documents. They tried integrating Google's search services as well as their own search engine but in the end they simply weren't happy with the results they were getting.
Enter ScreenSteps
Michael discovered ScreenSteps and thought that it might be the solution to his problems. But there were some concerns.
How would he train his staff? Rolling out a content creation application, a new method for creating documentation/tutorials and a new publishing/distribution platform is no small task inside of any organization.
Launching Their New Documentation Platform
It doesn't matter how good a new technology or application is. When you change the way an organization has been doing something there is a lot pain involved. A new user interface, new application requirements, new methods of accomplishing your daily tasks. Michael's staff knew this and they weren't excited about having to learn a new system. Michael explains:
My staff was reluctant to learn a new application and all that launching a new documentation initiative would entail.
So how long did this awful, painful training and deployment process take? Michael continues:
It took 40 minutes to train the staff in ScreenSteps. Our first meeting instantly turned into "How are we going to get organized?" rather than "How do you use the tool?"
The Results
Getting started turned out to be much easier than any of his staff could have imagined. But what about the results? Michael has to support thousands of students, teachers and staff. If the content didn't help Michael and his staff support these users then it didn't matter how easy the software was to use.
Our users are telling us that this is light years better than our old system. They love the fact they can download the PDF as well as see the steps on the screen. As an added bonus ScreenSteps consolidates all your articles into a great looking manual with a table of contents. Our users can access the content in a variety of ways with no extra effort on our part.
One of our users emailed us and said, "Wow… who put this together? VERY impressive. Great use of screensteps software. Kudos to all that helped in this effort."

That is exactly what you want to hear from your users.
Sharing With Other Districts
Initially Michael was concerned about protecting his content on ScreenSteps, so that only teachers in his district would be able to view it. But reaction from his own teachers was so great that he decided to open up the content to users from other districts in California that needed support on the same applications. Pretty soon other districts started sending their teachers to SVUSD's ScreenSteps site. Michael explains the reaction from the other districts:
The people from the other districts were saying, "There is no way we would have enough time to do this." I keep telling them that it doesn't take any time at all.
How Has SVUSD's Documentation Process Changed?
The entire way Michael and his team works has really changed. They have become more efficient in many areas.
First, they no longer respond to emails with text-based responses. If someone has a question that has been answered on ScreenSteps, they point the user to that article. If they haven't created an answer for the question that is being asked then a new article is created and posted to ScreenSteps.
Secondly, Michael and his team can now easily keep all of their documentation up to date. Whenever an article is posted to ScreenSteps, it's source material (or package file) is posted as well meaning that anyone on Michael's team can access that source material if they need to modify an article.
This product forces us to be more organized in a good way. At any given moment I can update ANY document and republish it.
Finally, Michael and his team are making more effective use of their time.
Our staff loves the ScreenSteps interface. They are now creating more documentation on a regular basis. We find we are spending less time teaching people how to do things and more time working to improve the District. We not only feel more organized we ARE more organized.
Working With Blue Mango
Whenever you start using a new product or service you are essentially partnering with a vendor. If they support you well it will help your business. If they don't then it is going to cost you time and money. Here is what Michael has to say about Blue Mango:
The Blue Mango team is incredibly responsive. I asked for the search entry to show up on all the documentation screens so you don't have to go back to the main screen to search. Within 3 days it was done!! All of the other requests I have for the product are already in the development queue.

I believe Blue Mango is very in touch with the daily issues of documentation and are committed to improving their product. I absolutely know we made the right choice in selecting ScreenSteps. I have already recommended it to my colleagues.